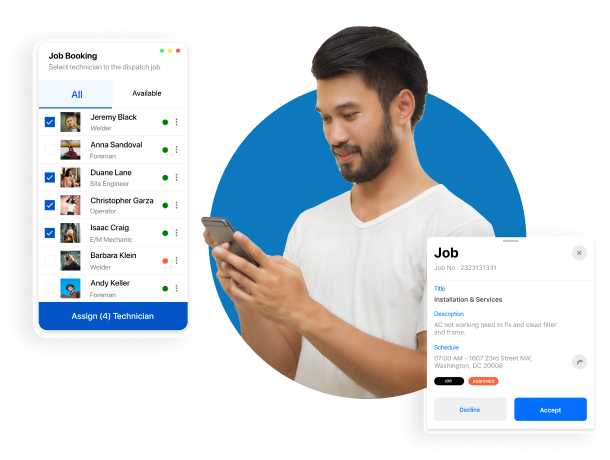 Automated job
bookings

Accept service
requests 24/7

Reduce manual
efforts
Revolutionise Field Force Management With Seamless Online Booking
Fieldy is the ultimate solution for businesses seeking streamlined field service scheduling. We understand your challenges in managing technician schedules, optimising resource allocation, and delivering exceptional customer service. With our cutting-edge field force scheduling software and its game-changing online booking feature, you can automate job booking requests, reduce manual scheduling efforts, and create unforgettable customer experiences.
Enhanced Customer Experience with Simplified Job Booking
At Fieldy, we understand that in today's digital age customers expect the convenience of interacting with businesses across multiple touch points. Fieldy is one of the best field force scheduling software that allows your customers to book jobs online without any hassle across multiple platforms:
Plug-and-Play Job Booking Form Integration
Allow your customers to effortlessly schedule jobs by integrating a user-friendly job booking form into your website. Seamlessly capture service requests and instantly populate your system with the necessary details for quick dispatch and allocation.
Social Media Job Booking
Extend your reach and make job booking even more convenient by hosting the booking form URL across all your social media accounts. Let your customers effortlessly request appointments directly from their preferred social platforms, expanding your online presence and attracting more business.
QR Code Job Scheduling
Take advantage of the latest technology with QR code-enabled job scheduling. Simply display a unique QR code at your physical location or include it in your marketing materials. Customers can scan the code and instantly initiate the booking process, streamlining the service request experience.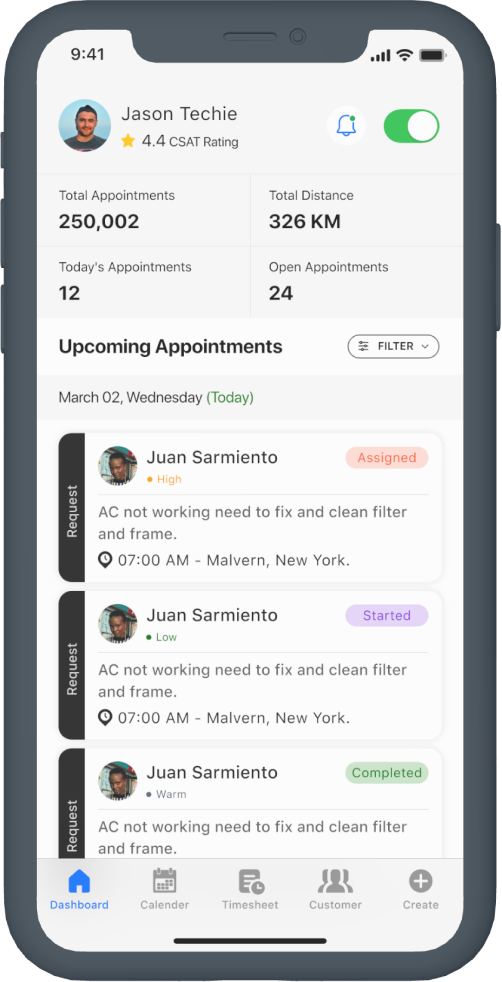 Grow Your Business with 24/7 Accessibility
At Fieldy we are committed to your business growth. Our field force scheduling software is built with the mission to ensure that our customers can leverage every opportunity for business growth. With our online booking feature, your business becomes accessible 24/7. Empower your customers to request service appointments at any time that suits them best, whether it's during business hours or beyond. Never miss an opportunity to engage with your clientele and boost customer satisfaction.
Field Service Management Software – Improve Efficiency, Increase Growth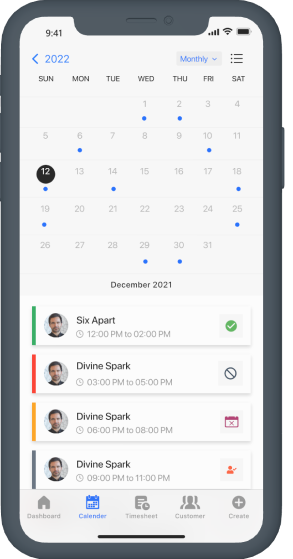 Boost Efficiency and Offer Amazing Customer Experience
Fieldy is a technician scheduling software that enables your dispatch and scheduling team to optimize operations for maximum productivity and offer a great customer experience. With the below state of features, Fieldy allows businesses of every scale to boost productivity and enhance customer experience.
Reduce Manual Scheduling
Bid farewell to manual job scheduling and embrace automation. Our online booking functionality streamlines the process, freeing up valuable time for your team and reducing the chances of errors. Let technology handle the logistics while you focus on delivering exceptional service.
Seamless Customer Experience
By offering online booking, you provide your customers with a hassle-free experience. They can easily choose the most convenient time slots, specify their requirements, and receive prompt confirmation, enhancing their satisfaction and fostering loyalty.
Take your field service operations to new heights with Fieldy
Generate New opportunities, streamline your marketing and take care of your leads 24X7
Automation
Automate job booking requests

Productivity
Reduce manual scheduling efforts

Convenience
Offer a seamless & convenient experience.
Experience the power of our field force scheduling software and unlock business growth
With Fieldy the No.1 field force scheduling software you can Maximize your technician productivity, delight your customers, and achieve operational excellence.

Increase efficiency
Automate job booking requests, reduce manual scheduling efforts

Empower your customers
Drive success for your field service operations with exceptional customer experience
Client Follow Ups
See how companies like yours use Fieldy to elevate their service experiences.