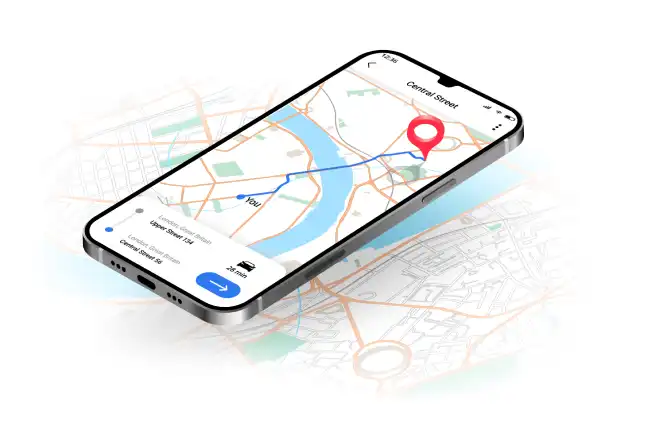 Real-Time Visibility Of Technician's Location

Efficient Planning and Scheduling

Cost-Effective and Responsive Field Force Management
GPS Tracking of the Field Force with Real-Time
Updates
Get your field force on track with real-time location tracking. With Fieldy, you can view the location of your field force and job sites on a centralized dashboard. This improves scheduling efficiency, saves time and cost, and allows you to dispatch technicians more efficiently based on proximity to save on mileage and fuel costs. The tracking is done through a mobile app, so no additional hardware is needed, and you have complete visibility of your field force on a single dashboard. The live centralized view of the technician's location and work progress enables you to schedule and dispatch efficiently without overlapping schedules or overloading any technicians.
Fieldy facilities managers stay on top of unexpected or emergency schedules. The field service tracking software alerts managers in real-time, letting them quickly schedule and dispatch nearby technicians with the right skill set, expertise, and inventory. This means that customers get fast and reliable service from qualified technicians, which helps them stay in the loop and informed. Plus, Fieldy's software helps managers streamline their operations and save money, which builds trust with customers and enhances their brand's reputation. We are committed to providing top-notch service that helps our clients stay ahead in the game.
Experience the power of real-time location tracking with Fieldy, and take your field force management to new heights of efficiency and productivity using our field service tracking software.
Field workforce tracking for improved efficiency
Tired of constantly struggling to keep track of your field force's location and job assignments? Look no further because our GPS field service tracking software has got you covered!
We are all about empowering technicians to provide excellent customer service. That's why our field service tracking software gives technicians customer addresses with Geo location , making it easier for them to find the location and get there on time. And the best part is that our turn-by-turn direction instructions ensure that technicians arrive at the right place, avoiding delays and making sure that customers receive prompt service. If a technician does experience a delay, the GPS tracking software helps identify it and you can reschedule appointments accordingly. This helps ensure that the customer's needs are met, even if there are unexpected delays or changes in the schedule. By empowering technicians with the right tools and support, Our GPS tracking software helps our clients provide reliable and efficient service that customers can count on.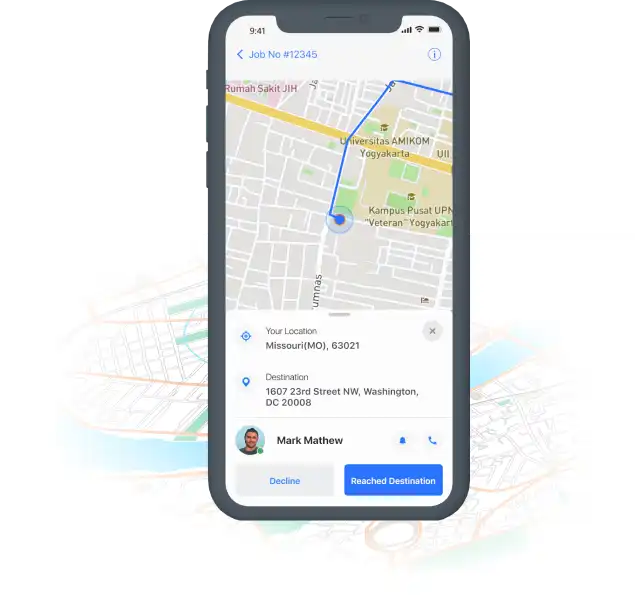 GPS location tracking feature empowers technicians to collaborate and communicate with fellow technicians nearby
Complete visibility of your field force's location allows for better scheduling and dispatching resulting in prompt service and enhanced customer experience (CX). GPS location tracking feature empowers technicians to collaborate and communicate with fellow technicians nearby, sharing knowledge and expertise to get the job done more efficiently. With the ability to track the location of technicians in real time, technicians can easily coordinate their work schedules and share valuable insights that help them complete jobs more quickly and effectively. This level of collaboration enables our clients to provide top-notch service that exceeds customer expectations, while also maximizing the productivity of their technicians.
The best part – our field force mobile app gives you the power to make informed decisions and respond quickly to any unplanned or emergency service requests based on your technician's location.
And remember the mileage and fuel costs you'll save by dispatching technicians efficiently, making our GPS tracking system a no-brainer for any business looking to streamline its operations and improve its bottom line. 
Sign up today and experience the power of our GPS field service tracking software for your business.
Field service tracking software – improve efficiency,
increase growth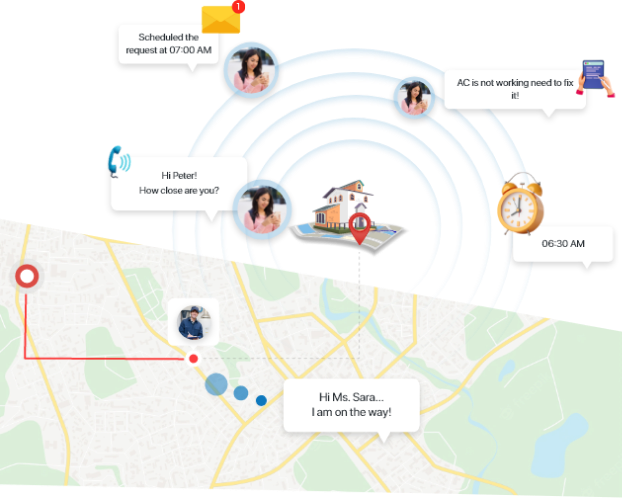 Real-time Tracking
Get the Centralized and real-time location updates of your Field force at all times. Field service GPS tracking software can provide real-time location data, which can be used to improve efficiency, reduce costs, and increase safety. Overall, GPS tracking can be a valuable tool for businesses and individuals who need to keep track of the location of people or assets.
Efficient planning and scheduling
Efficient planning and scheduling for maximizing productivity, reducing costs, and minimizing downtime. GPS tracking helps by optimizing the allocation of resources based on real-time location data, reducing travel time, improving response times, and identifying areas of under utilization. Reduce costs, increase productivity, and improve customer satisfaction with GPS field service tracking software at your fingertip.
Cost savings
Achieve maximum results at a minimum cost. Cost efficiency is essential for maximizing profits and staying competitive. GPS field service tracking software can leverage location data to optimize resource allocation and reduce unnecessary expenses. Track the location of vehicles or field agents and assign jobs more efficiently, reducing travel time and fuel costs. Additionally, GPS field service tracking software can help identify areas of under-utilization, allowing the reallocation of resources more effectively and reducing wastage. By leveraging GPS tracking technology, businesses can optimize their operations, and reduce expenses, ultimately leading to greater success and profitability.
Real-Time Visibility, Rapid Response, Optimal Routing
Empower your field service operations with GPS location tracking for real-time visibility, faster response times, and efficient routing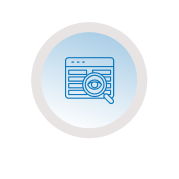 Enhanced Visibility
GPS location tracking provides real-time visibility of field service technicians, allowing dispatchers to monitor their whereabouts and allocate resources more effectively.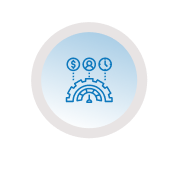 Improved Response Times
With GPS tracking, dispatchers can identify the nearest available technician to a service location, enabling faster response times and quicker issue resolution.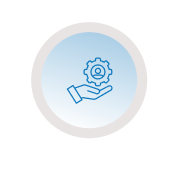 Efficient Routing
GPS location tracking enables optimal route planning, considering factors such as traffic conditions and technician locations. This results in reduced travel time, improved fuel efficiency, and overall cost savings.
Why Choose Fieldy For Field Service
Fieldy simplifies operational tasks like managing estimates and quotes so that your field service can focus on efficiently completing their jobs on time and with perfection. Not just that Fieldy empowers you to forecast revenue growth and plan for success.

Best field force tracking system with state-of-the-art GPS positioning
With our system, you can get real-time location updates on your field force through a centralized dashboard, making it easy for you to manage and assign jobs efficiently.

Track field force location and job assignments on a map
With Fieldy you can give a clear vision of where everyone is and what they're working on. Plus, our system improves scheduling efficiency, saving time and costs by optimizing technician assignments.
Client Follow Ups
See how companies like yours use Fieldy to elevate their service experiences.