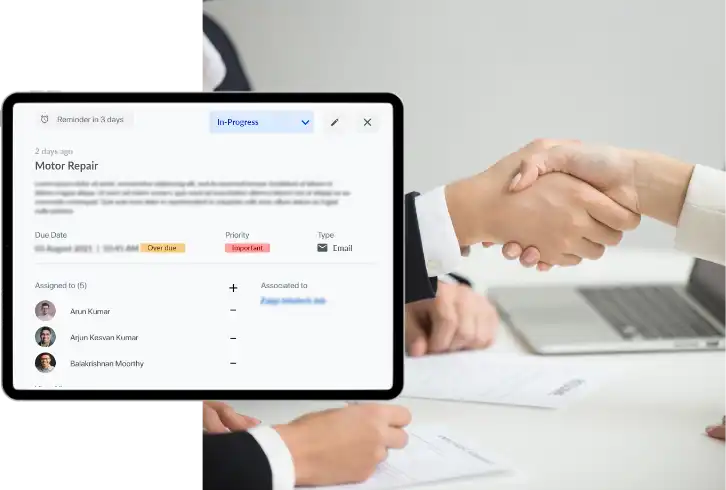 Get a Centralized Customer View

Easily Manage Customer Database

Retain Customers
All-In-One Field Service Management CRM Software
Fieldy is all-in-one field service management software integrated with CRM that offers a centralized customer view, which includes customer information, service history, and past billing and payment details. Our field service CRM software is designed to help you manage your entire customer database at your fingertips. Our mobile field service CRM enables technicians to deliver a great customer experience while ensuring streamlined field service operations. With the Fieldy field service management software, you can seamlessly manage all aspects of your field service operations, from scheduling and dispatching technicians to invoicing customers and collecting payments, in a single application.
Set your business up for success with our field service CRM app. Our field service CRM lets technicians make informed decisions using customer details and previous service history. With the help of Fieldy's field service CRM, you can send automated messages to customers, ensuring long-term customer retention. Fieldy allows field service teams to generate quotations and invoices to assure efficient customer service.
Fieldy is the industry's best field service CRM software, with advanced features for effective field service management. Fieldy allows you to precisely arrange your client data so that your field force can access centralized customer information. It also gives a thorough picture of customer information, service history, transaction details, and more, offering valuable insights to technicians, so they can make informed decisions to provide exceptional customer service.
Field Service CRM Software Features – Elevating Customer Experience
Customer experience is no longer a luxury but a necessity for businesses across industries. There are hundreds of customer requests getting generated when it comes to field service management companies. How do you keep tabs on all customer's requests, status, history, and more? With Fieldy, do not look further–it is the best field service management software, with advanced CRM features to offer best-in-class customer experiences and efficiently manage customer databases.

Reminder Texts and Emails
Reminder text and emails to the field force so that they are always on time.

On my way Text messages
Keep customers updated every step of the way.

Quote Follow Ups
Professional templates to follow-up on quotes.
Our field service CRM software offers a wide range of features, including optimized scheduling, preventive maintenance, mobility, sales and marketing automation, and real-time inventory management, that help businesses scale and increase their sales and ROI.
You can store, manage, and organize your data safely and securely with Fieldy's cloud-based field service CRM software. With its cloud-based infrastructure, you and your technicians can access your customer database on the go. Our field service CRM software is the perfect solution for businesses to improve efficiency using notes and attachments, email reminders, on-the-way texts, and quote follow-ups. With Fieldy, you can successfully manage your business, enhance productivity, expand your market reach, and streamline field operations.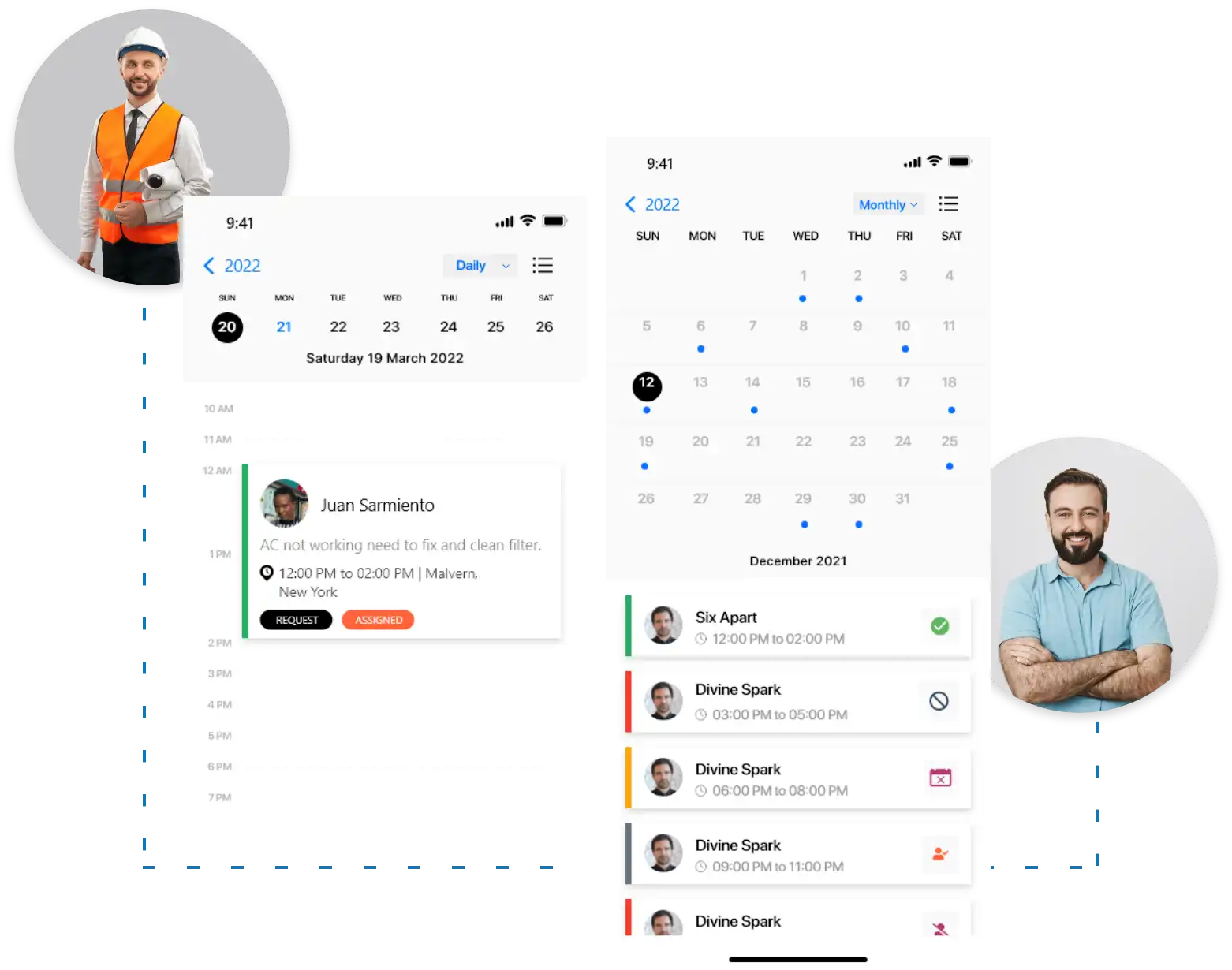 Field Service Management CRM For Business Growth
Empower your Field force with our field service CRM software to deliver an exceptional customer experience. By leveraging Fieldy's customer-first approach, you don't just offer services, build relationships. Here's how fieldy helps SMBs and Enterprise grow:
Store your customer data on the cloud.
View and organize everything in a single dashboard.
Simple and easy-to-use centralized customer database.
Improve customer experience(CX), retain clients, and grow ROI.
Why Choose Fieldy For Field Service CRM

All-in-one Field Service management with CRM
No need for multiple tools for field service management and CRM. With Fieldy you can manage both and more on one platform.

Fits in Your Budget
We are built for businesses of every scale. We offer the best and the most cost-effective field service CRM features.

Automation for Efficiency
We automate most of the mundane and repetitive tasks leaving no room for error, saving time, and improving the efficiency of your team.
Client Follow Ups
See how companies like yours use Fieldy to elevate their service experiences.